Description
The Aérospatiale/BAC Concorde is a British–French turbojet-powered supersonic passenger airliner that was operated until 2003.
General Information
It had a maximum speed over twice the speed of sound, at Mach 2.04 (1,354 mph or 2,180 km/h at cruise altitude), with seating for 92 to 128 passengers. First flown in 1969, Concorde entered service in 1976 and continued flying for the next 27 years. It is one of only two supersonic transports to have been operated commercially; the other is the Soviet-built Tupolev Tu-144, which operated in the late 1970s.
The original programme cost estimate of £70 million met huge overruns and delays, with the program eventually costing £1.3 billion. It was this extreme cost that became the main factor in the production run being much smaller than anticipated. Later, another factor, which affected the viability of all supersonic transport programmes, was that supersonic flight could only be used on ocean-crossing routes, to prevent sonic boom disturbance over populated areas.
Among other destinations, Concorde flew regular transatlantic flights from London's Heathrow Airport and Paris's Charles de Gaulle Airport to John F. Kennedy International Airport in New York, Washington Dulles International Airport in Virginia and Grantley Adams International Airport in Barbados; it flew these routes in less than half the time of other airliners.
For much more information on the development and history of the Concorde, click here.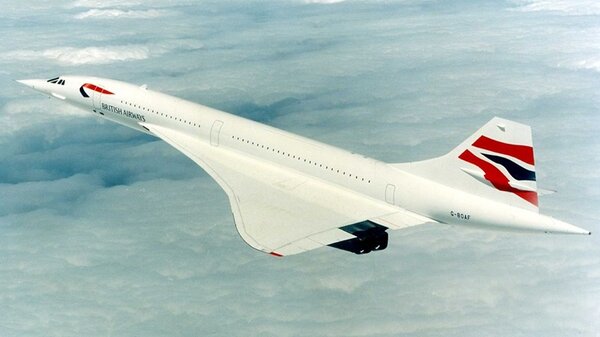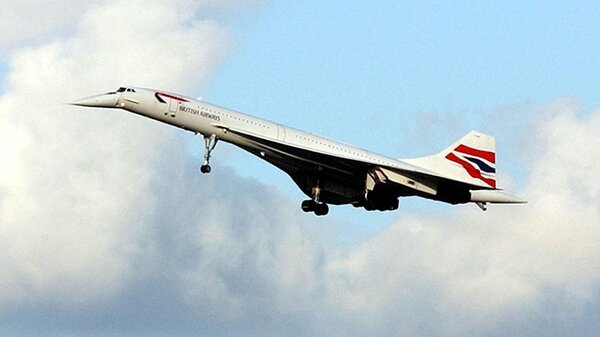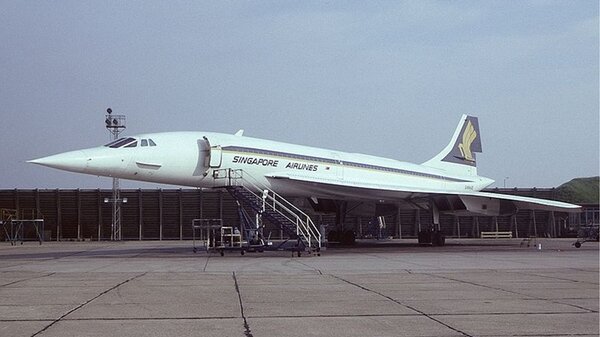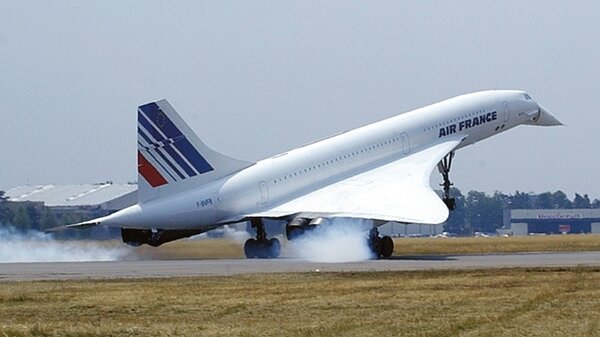 Specifications
Seats:

Crew: 3 (2 pilots and 1 flight engineer) Capacity: 92–120 passengers (128 in high-density layout)
Length:

202 ft 4 in (61.66 m)
Wingspan:

84 ft 0 in (25.6 m)
Height:

40 ft 0 in (12.2 m)
Wing Area:

3,856 sq ft (358.25 sq m)
Empty Weight:

173,500 lb (78,700 kg)
MTOW:

408,000 lb (185,070 kg)
Fuel Capacity:

210,940 lb (95,680 kg)
Powerplant:

4 × Rolls-Royce/Snecma Olympus 593 Mk 610 Afterburning turbojets, 32,000 lbf (140 kN) thrust each dry, 38,050 lbf (169.3 kN) with afterburner
Vne:

Maximum speed: 1,354 mph (2,179 km/h, 1,176 kn), Mach 2.04
Cruise Speed:

1,340 mph (2,158 km/h, 1,164 kn)
Range:

4,488.04 mi (7,222.8 km, 3,900 nmi)
Takeoff Dist.:

Runway requirement (with maximum load): 3,600 m (11,800 ft)
Rate of Climb:

3,500–5,000 ft/min (17–25 m/s) at sea level
Service Ceiling:

60,000 ft (18,300 m)