Description
The Airbus A380 is a wide-body aircraft manufactured by Airbus. It is the world's largest passenger airliner.
General Information
Airbus launched the €9.5 billion ($10.7 billion) A380 programme on 19 December 2000. The first prototype was unveiled in Toulouse on 18 January 2005, with its first flight on 27 April 2005. It obtained its type certificate from the European Aviation Safety Agency (EASA) and the US Federal Aviation Administration (FAA) on 12 December 2006.
It was first delivered to Singapore Airlines on 15 October 2007 and entered service on 25 October. Production peaked at 30 per year in 2012 and 2014. However, Airbus concedes that its $25 billion investment for the aircraft cannot be recouped. On 14 February 2019, after Emirates reduced its last orders in favour of the A350 and the A330neo, Airbus announced that A380 production would end by 2021.
The full-length double-deck aircraft, sometimes nicknamed the superjumbo, has a typical seating capacity of 525, though it is certified for up to 853 passengers. It is powered by four Engine Alliance GP7200 or Rolls-Royce Trent 900 turbofans providing a range of 8,000 nmi (14,800 km). As of December 2019, Airbus has received 251 firm orders and delivered 242 aircraft; Emirates is the biggest A380 customer with 123 ordered, of which 115 have been delivered.
For more details on design, production, entry into service and variants proposed but not built, click here.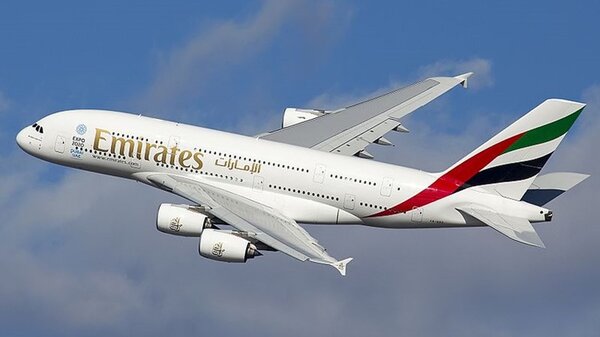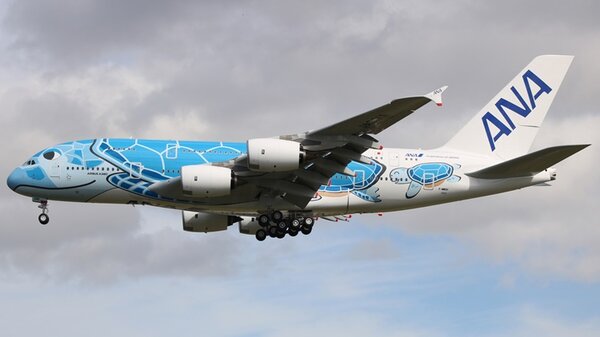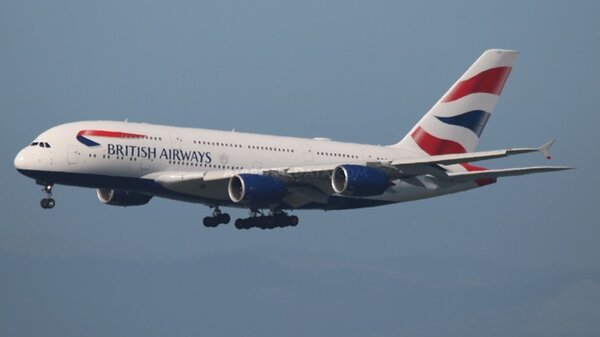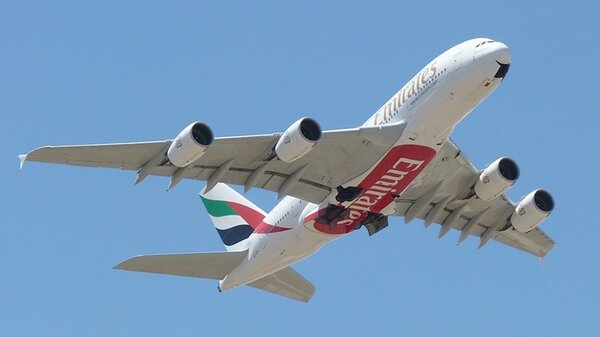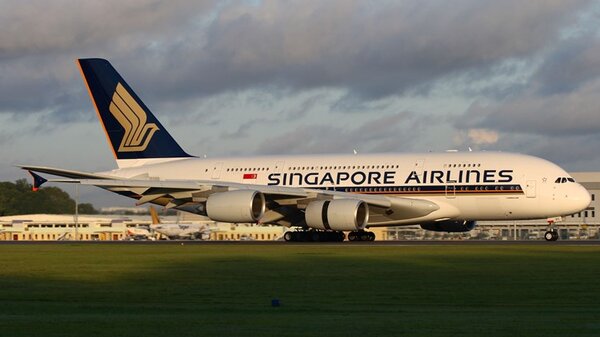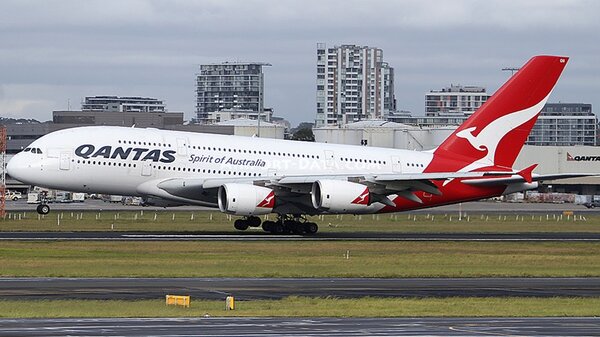 Specifications
Seats:

Crew: 2 Capacity: 575 typical, 853 max, 175.2 m3 (6,190 cu ft) cargo, Maximum payload 84 t (185,000 lb)
Length:

72.72 m (238 ft 7 in)
Wingspan:

79.75 m (261 ft 8 in)
Height:

24.09 m (79 ft 0 in)
Wing Area:

845 m2 (9,100 sq ft)
Empty Weight:

277,145 kg (611,000 lb)
MTOW:

575,000 kg (1,267,658 lb)
Fuel Capacity:

253,983 kg (559,937 lb), 323,546 litres (85,472 US gal)
Powerplant:

4 × Trent 970-84/970B-84 turbofan, 348 kN (78,000 lbf) thrust each 332.44–356.81 kN (74,740–80,210 lbf)
Cruise Speed:

903 km/h (561 mph, 488 kn) Mach 0.85
Stall Speed:

Landing speed : 138 kn (256 km/h)
Range:

14,800 km (9,200 mi, 8,000 nmi)
Takeoff Dist.:

3,000 m (9,800 ft) at MTOW, SL, ISA
Service Ceiling:

13,000 m (43,000 ft)