Description
The Curtiss P-40 Warhawk is an American single-engined, single-seat, all-metal fighter and ground-attack aircraft that first flew in 1938.
General Information
P-40 Warhawk was the name the United States Army Air Corps gave the plane, and after June 1941, the USAAF adopted the name for all models, making it the official name in the U.S. for all P-40s. The British Commonwealth and Soviet air forces used the name Tomahawk for models equivalent to the original P-40, P-40B, and P-40C, while the name Kittyhawk for models equivalent to the P-40D and all later variants.
It was the third most-produced American fighter of World War II, after the P-51 and P-47; by November 1944, when production of the P-40 ceased, 13,738 had been built, all at Curtiss-Wright Corporation's main production facilities at Buffalo, New York.
For an extensive history of the P-40, its development and the countries with which it served, plus details of the variants, click here.
Specifications below are for the P-40E Kittyhawk variant.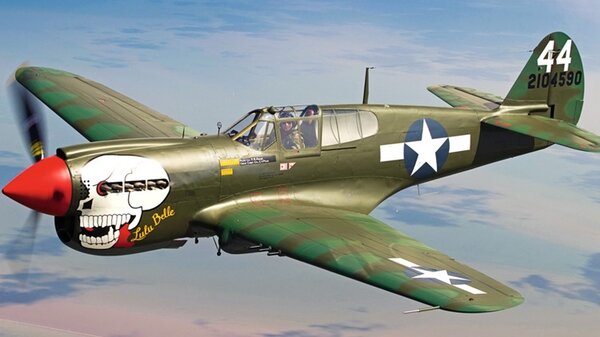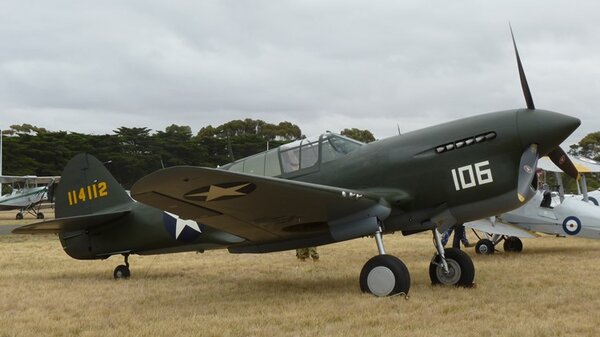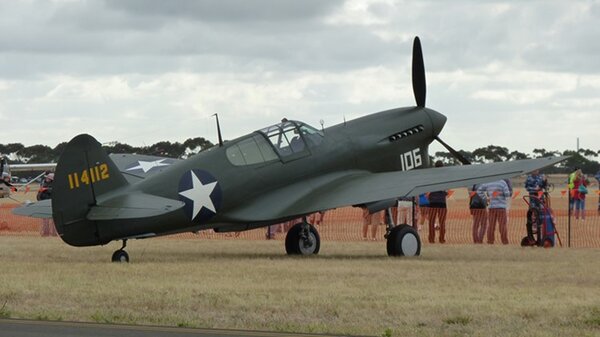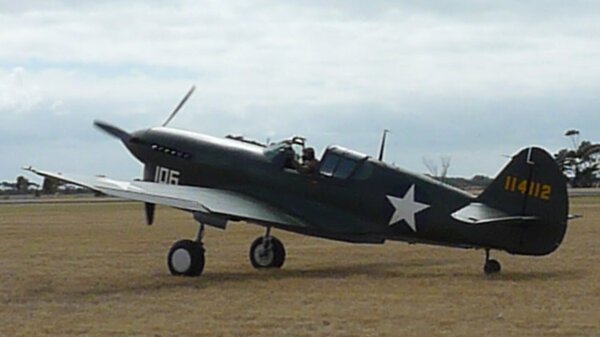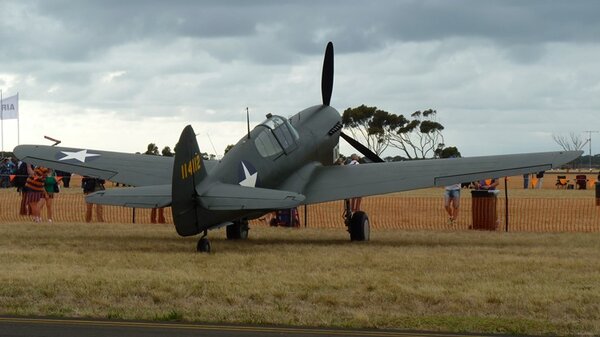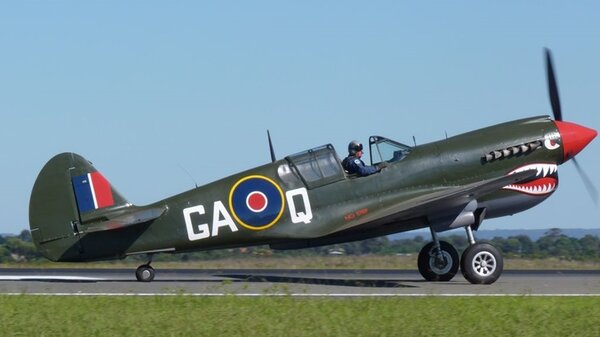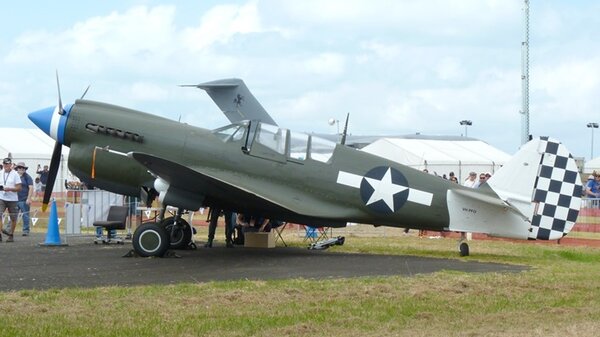 Specifications
Seats:

Crew: 1
Length:

31 ft 8.5 in (9.665 m)
Wingspan:

37 ft 3.5 in (11.367 m)
Height:

10 ft 8 in (3.25 m)
Wing Area:

236 sq ft (21.9 sq m)
Wing Loading:

35.1 lb/sq ft (171 kg/sq m)
Empty Weight:

5,922 lb (2,686 kg)
MTOW:

Gross weight: 8,515 lb (3,862 kg)
Powerplant:

1 × Allison V-1710-39 V-12 liquid-cooled piston engine, 1,240 hp (920 kW)
Vne:

Maximum speed: 334 mph (538 km/h, 290 kn) at 15,000 ft (4,600 m)
Cruise Speed:

308 mph (496 km/h, 268 kn)
Range:

716 mi (1,152 km, 622 nmi) at 70% power
Rate of Climb:

Time to altitude: 15,000 ft (4,600 m) in 6 minutes 15 seconds
Service Ceiling:

29,100 ft (8,900 m)