Description
The ATR 42 is a twin-turboprop, short-haul regional airliner.
General Information
Developed and manufactured in France and Italy by ATR (Aerei da Trasporto Regionale or Avions de transport régional), a joint venture formed by French aerospace company Aérospatiale (now Airbus) and Italian aviation conglomerate Aeritalia (now Leonardo S.p.A.). The number "42" in its name is derived from the aircraft's standard seating configuration in a passenger-carrying configuration, which typically varies between 40 and 52 passengers.
To date, all of the ATR series have been manufactured at the company's final assembly line in Toulouse, France; ATR benefits from its sharing of resources and technology with Airbus SE, which has continued to hold a 50 percent stake in the company. Improved models of the aircraft have been introduced, incorporating new avionics such as a glass cockpit, and the adoption of newer engine versions for enhanced performance, such as increased efficiency and reliability along with reductions in operational costs. This aircraft serves as the basis for the larger ATR 72, which was also developed during the late 1980s to complement its smaller sibling. The ATR 42 and ATR 72 have been produced side by side for decades.
For details of development, design, operational history and eight variants, click here.
Specifications below are for the ATR42-300 model.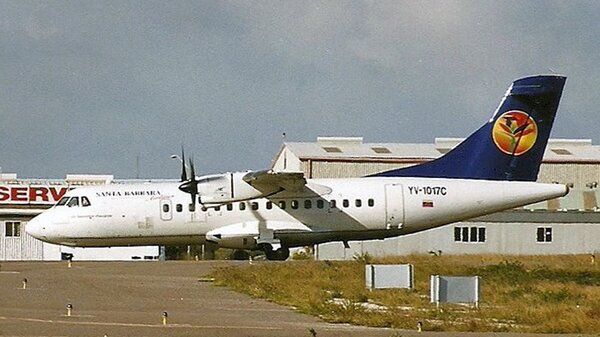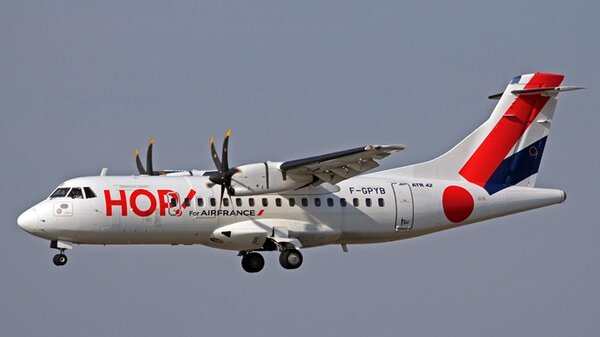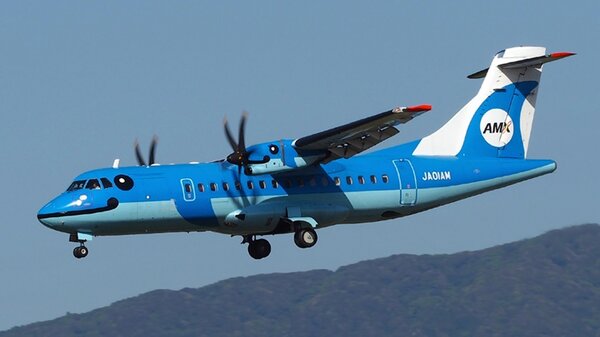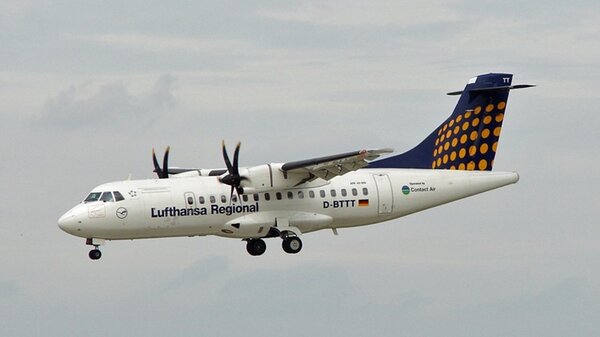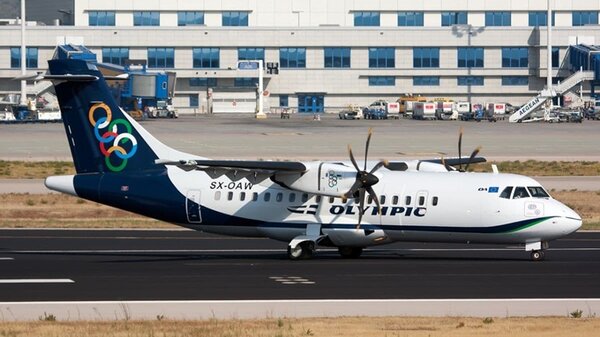 Specifications
Seats:

Flight crew 2, Seating 48
Length:

22.67 m (74 ft 5 in)
Wingspan:

24.57 m (80 ft 7 in)
Height:

7.59 m (24 ft 11 in)
Wing Area:

54.5 sq m (587 sq ft)
Empty Weight:

10,285 kg - 22,680 lb
MTOW:

16,900 kg - 37,257 lb
Fuel Capacity:

4,500 kg - 9,921 lb
Powerplant:

2 x PW120 1,800 hp (1,300 kW) or 2 x PW121 1,900 hp (1,400 kW)
Vne:

Maximum 270 kn - 500 km/h
Cruise Speed:

243 kn - 450 km/h
Range:

459 nmi (850 km) 48 pax
Takeoff Dist.:

1040 m
Landing Dist.:

1030 m
Service Ceiling:

7 600 mt