Description
The ATR 72 is a twin-engine turboprop, short-haul regional airliner.
General Information
Developed and produced in France and Italy by aircraft manufacturer ATR (Aerei da Trasporto Regionale or Avions de transport régional), a joint venture formed by French aerospace company Aérospatiale (now Airbus) and Italian aviation conglomerate Aeritalia (now Leonardo S.p.A.). The number "72" in its name is derived from the aircraft's standard seating configuration in a passenger-carrying configuration, which could seat 72–78 passengers in a single-class arrangement.
During the mid-1980s, ATR sought to introduce a larger airliner with capacity. This new regional airliner, designated as the ATR 72, was directly developed from the earlier ATR 42 and continued to share many commonalities with it; the principal difference between the two airliners was an increase in the maximum seating capacity from 48 to 78 passengers. This was principally achieved by stretching the fuselage by 4.5 m (15 ft), along with an increase of the wingspan, the use of more powerful engines, and increased fuel capacity by about 10%.
During 2000, the combined global ATR fleet reached its 10,000,000th flight, during which a distance around 4 billion km (2.5 billion statute miles) had been flown and around 450 million passengers had flown on board ATR-built aircraft.[6] The 2007 production set a new record for the programme's sales; a total of 113 new ATR aircraft had been ordered during a single year. By the end of 2014, ATR had received 1,000 orders for the type and delivered a total of 754, leaving a backlog of 246 aircraft.
For further details of the development, design, operational history and 18 variants and versions, click here.
Specifications below are for the ATR72-600 model.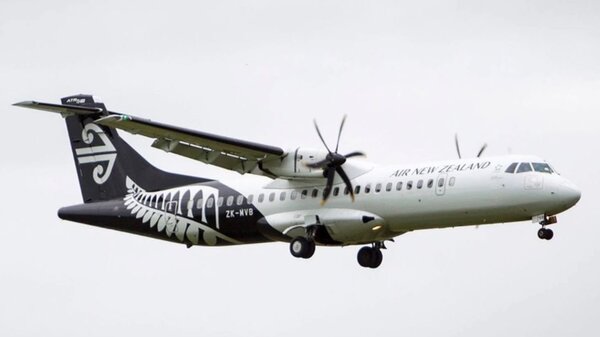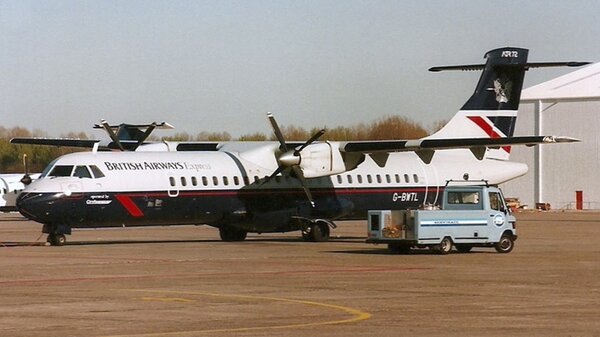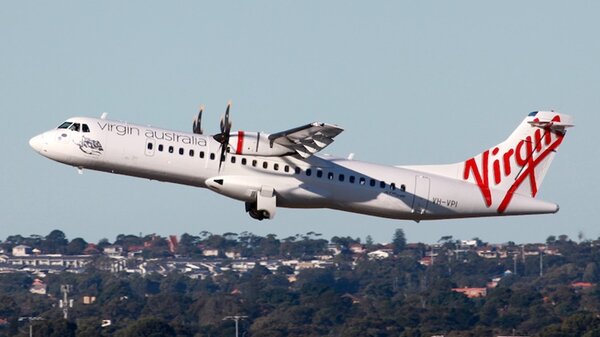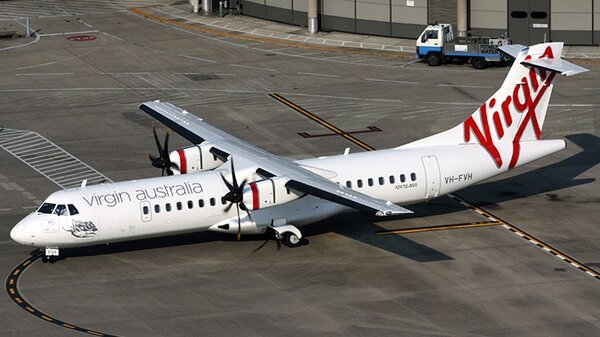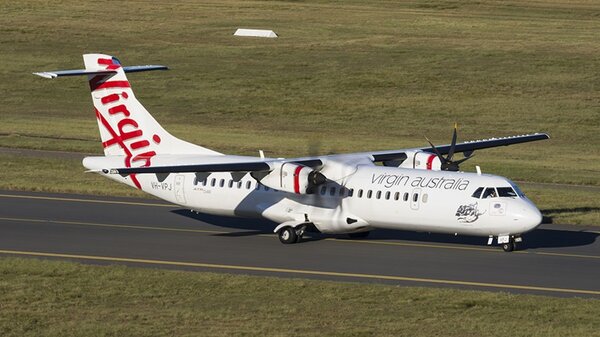 Specifications
Seats:

Crew: 2 Capacity: 70 seats at 30 inch pitch standard, 2-2 abreast (68 to 78 seats)
Length:

27.17 m (89 ft 2 in)
Wingspan:

27.05 m (88 ft 9 in)
Height:

7.65 m (25 ft 1 in)
Wing Area:

61.0 sq m (657 sq ft)
Empty Weight:

13,311 kg (29,346 lb) Typical in-service: 13,500 kg (29,762 lb)
MTOW:

23,000 kg (50,706 lb)
Fuel Capacity:

5,000 kg (11,000 lb)
Powerplant:

2 × Pratt & Whitney Canada PW127M , 1,846 kW (2,475 shp) each
Cruise Speed:

510 km/h (320 mph, 280 kn) TAS
Range:

1,528 km (949 mi, 825 nmi) typical in-service OEW, 70 [email protected]
Takeoff Dist.:

1,367 m (4,485 ft) [MTOW]
Rate of Climb:

6.88 m/s (1,355 ft/min)
Service Ceiling:

7,600 m (25,000 ft)