Description
The British Aircraft Corporation One-Eleven, also known as the BAC-111 or BAC 1-11, was a British short-range jet airliner widely used from the 1960s to the 1990s.
General Information
It was the second short-haul jet airliner to enter service, following the French Sud Aviation Caravelle. The aircraft was also produced under licence in Romania during the 1980s as the Rombac One-Eleven.
The aircraft proved popular with domestic airlines and various international operators. Over half of the One-Eleven's sales at launch were to the US. The One-Eleven was one of the most successful British airliner designs, and served until a widespread retirement in the 1990s, which was partly due to the introduction of aircraft noise restrictions in many European nations. As of May 2019, no BAC One-Eleven aircraft remain in service following Northrop-Grumman's retirement of their last aircraft. A total of 244 aircraft were built between 1963–1982 (United Kingdom) and 1982–1989 (Romania).
The RAAF operated two BAC 1-11s in No 34 VIP Squadron in Canberra.
For more details of the BAC 1-11 and variants, click here.
The specifications below are for the basic 200 model.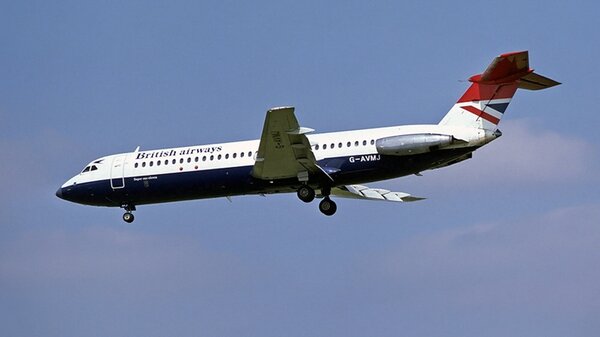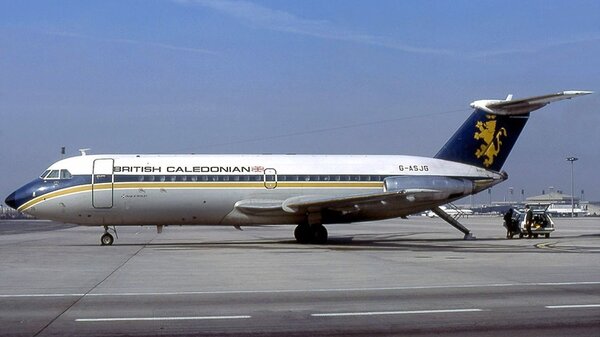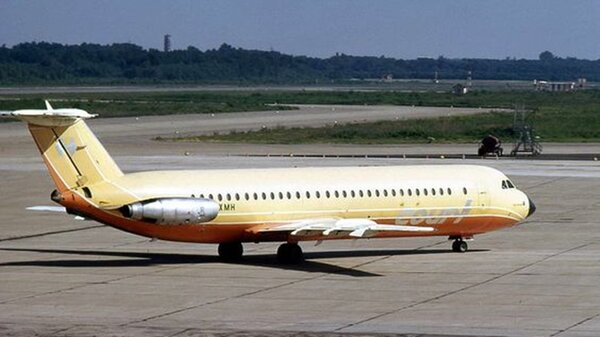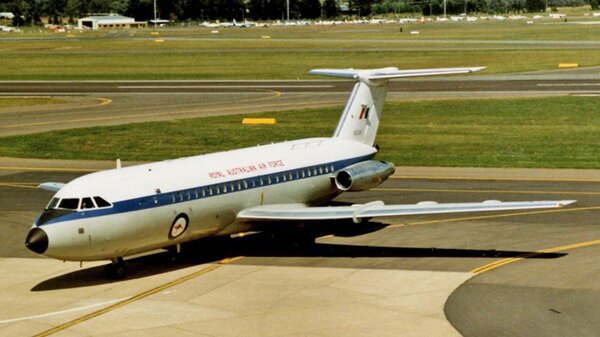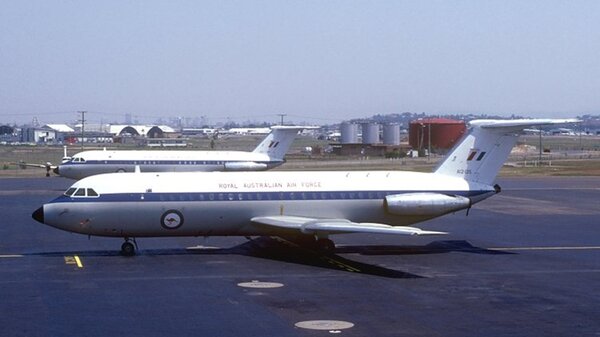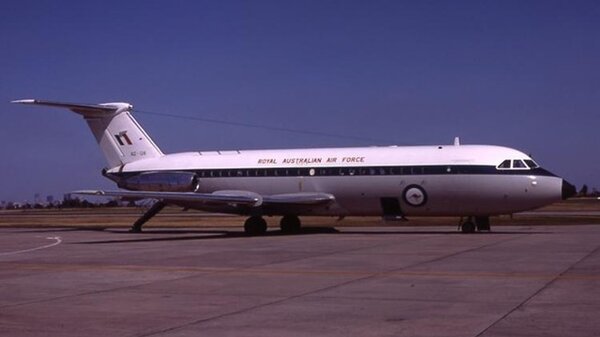 Specifications
Seats:

Cockpit crew:2 Capacity: 89
Length:

93 ft 6 in (28.50 m)
Wingspan:

88 ft 6 in (26.97 m)
Height:

24 ft 6 in (7.47 m)
Wing Area:

980 sq ft (91 sq m)
Empty Weight:

46,312 lb (21,007 kg)
MTOW:

78,500 lb (35,600 kg)
Powerplant:

2 x Rolls-Royce RB.163 Spey Mk 506 Max thrust 10,410 lbf (46.3 kN) each
Cruise Speed:

Maximum cruising speed at 21,000 ft (6,400 m) 548 mph (476 kn; 882 km/h)
Stall Speed:

124 mph (108 kn; 200 km/h)
Range:

830 mi (720 nmi; 1,340 km)
Takeoff Dist.:

6,250 ft (1,900 m) at MTOW
Rate of Climb:

2,750 ft/min (14.0 m/s)
Service Ceiling:

35,000 ft (11,000 m)