Description
The Beechcraft 1900 is a 19-passenger, pressurized twin-engine turboprop fixed-wing aircraft that was manufactured by Beechcraft.
General Information
It was designed, and is primarily used, as a regional airliner. It is also used as a freight aircraft and corporate transport, and by several governmental and military organisations. With customers favoring larger regional jets, Raytheon ended production in October 2002.
The aircraft was designed to carry passengers in all weather conditions from airports with relatively short runways. It is capable of flying in excess of 600 miles (970 km), although few operators use its full-fuel range. In terms of the number of aircraft built and its continued use by many passenger airlines and other users, it is one of the most popular 19-passenger airliners in history.
The Beechcraft 1900's design lineage began in 1949 with the Beechcraft Model 50 Twin Bonanza, a 5-passenger, reciprocating engine utility aircraft designed for the U.S. Army. A larger passenger cabin was added to the Twin Bonanza's airframe, and called the Model 65 Queen Air. This aircraft was, in turn, further modified by adding turboprop engines and cabin pressurization, and named the Model 90 King Air. A stretched version of the King Air was later developed and designated the Model 200 Super King Air. Beechcraft developed the 1900 directly from the Super King Air, in order to provide a pressurized commuterliner to compete with the Swearingen Metro and the British Aerospace Jetstream.
The 1900 entered service in February 1984,[5] with the first ExecLiner corporate version delivered in 1985. A total of 695 Beechcraft 1900 aircraft were built, making the airliner the best-selling 19-passenger airliner in history. Many airlines continue to fly the 1900. While Federal Aviation Regulations require two pilots for passenger airline operations, the 1900 is designed and certificated for single-pilot operation in corporate or cargo settings, as is the King Air.
For details of the six variants, click here.
Specifications below are for the 1900D model.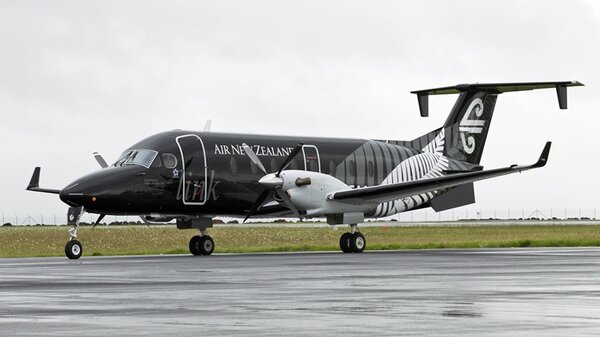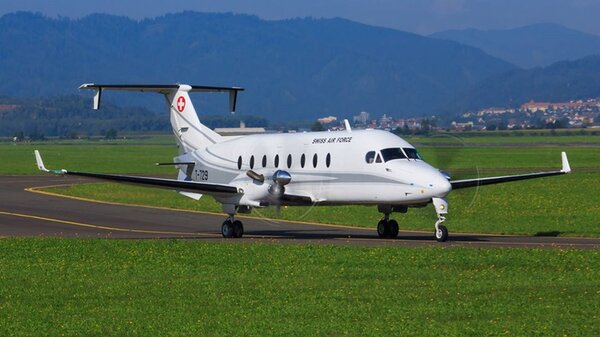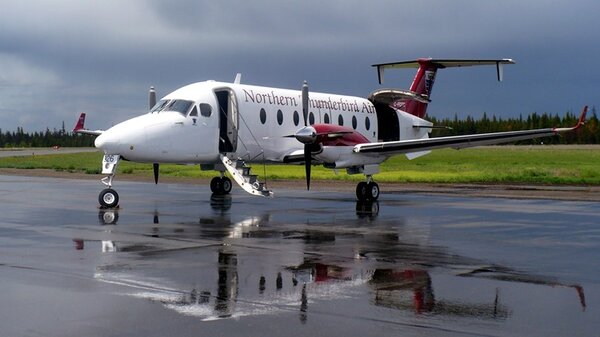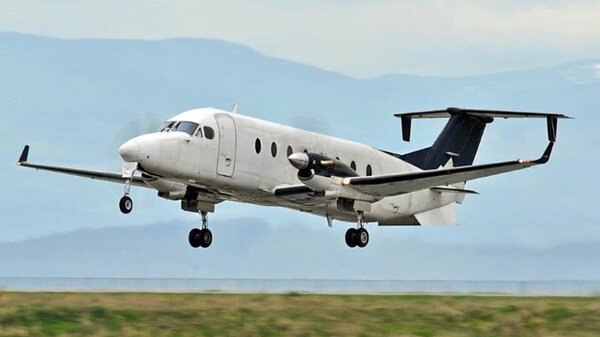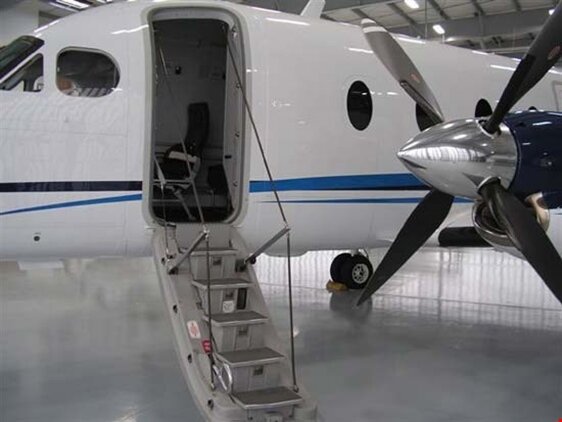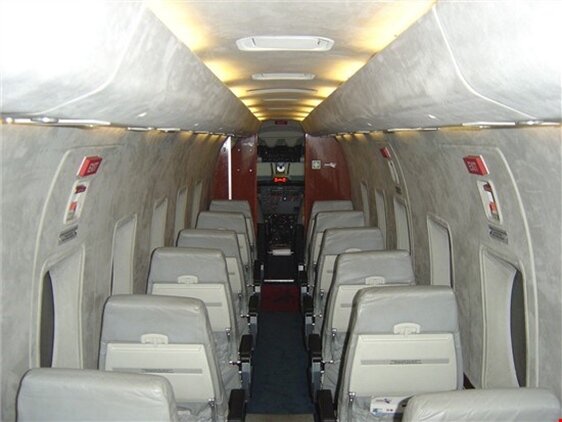 Specifications
Seats:

Crew: 1 (2 for airline operations) Capacity: 19 passengers and 6,356 lb (2,882 kg) useful load
Length:

57 ft 8 in (17.62 m)
Wingspan:

57 ft 9 in (17.64 m)
Height:

15 ft 5 in (4.72 m)
Empty Weight:

10,434 lb (4,732 kg)
MTOW:

17,120 lb (7,764 kg)
Fuel Capacity:

4,458 lb (2,022 kg)
Powerplant:

2 × Pratt & Whitney Canada PT6A-67D turboprops, 1,281 hp (955 kW) each
Cruise Speed:

280 kn (322 mph, 518 km/h) at 20,000 ft (6,100 m)
Range:

382 nmi (439 mi, 707 km) with 19 passenger payload
Rate of Climb:

2,615 ft/min (13.28 m/s)
Service Ceiling:

25,000 ft (7,620 m)