Description
Auster Aircraft Limited was a British aircraft manufacturer from 1938 to 1961.
General Information
The company began in 1938 at the Britannia Works, Thurmaston near Leicester, England, as Taylorcraft Aeroplanes (England) Limited, making light observation aircraft designed by the Taylorcraft Aircraft Corporation of America. 1,604 high-wing Taylorcraft Auster monoplanes were built during World War II for the armed forces of the UK and Canada, primarily for the role of Air Observation Post (AOP).
The name changed to Auster (after the Roman name for the south wind) on 7 March 1946, when production shifted to Rearsby aerodrome, all in Leicestershire. All designs were evolved from the early Taylorcraft with a sprung skid or tailwheel beneath the fin (except for a low-wing aircraft called the "Agricola" designed for aerial farming work; only nine of these were completed). When the company was merged into Beagle Aircraft in June, 1961, the high-wing design was developed still further as the Terrier and, with a nosewheel, the Airedale.
There are far too many models and variations to be included in this profile. This link is to the Auster company wiki pge. This page lists the multitude of models, with links to separate pages of details and specifications for a majority of them.
The specifications below are for the J5 model which is depicted in the heading photo above.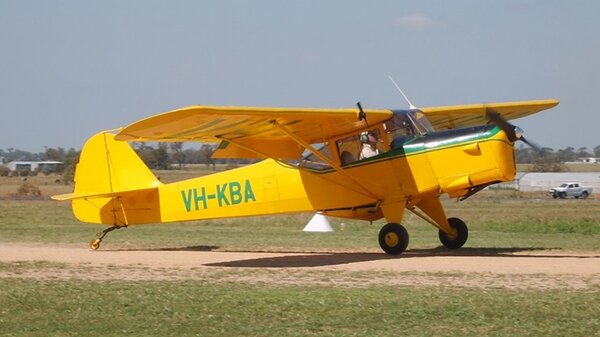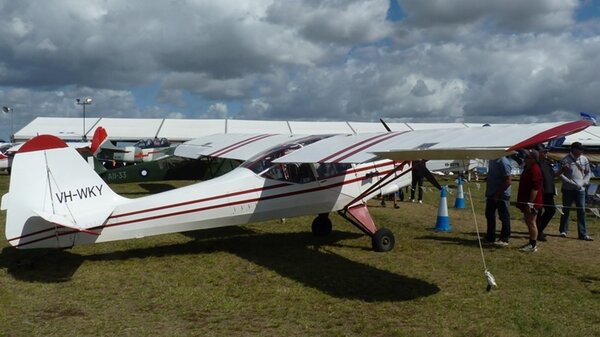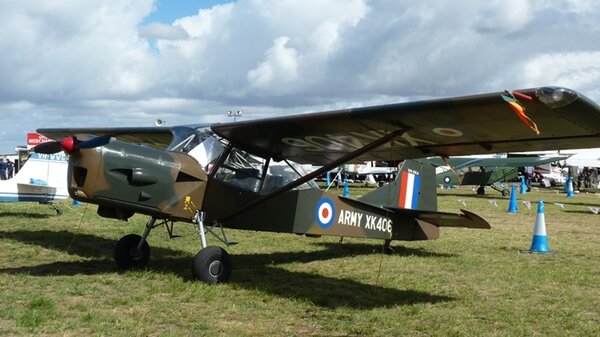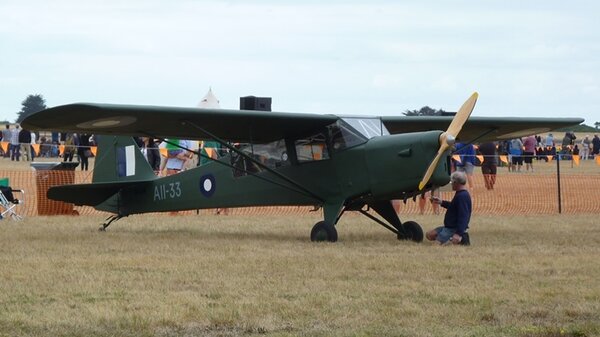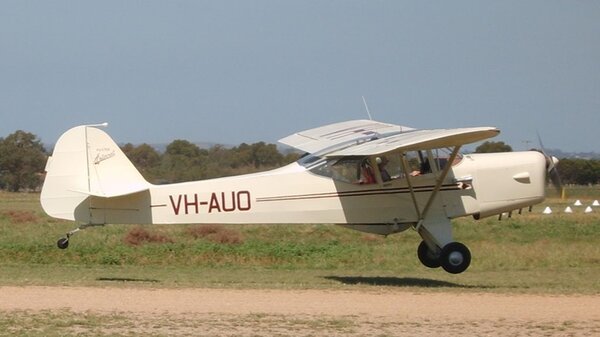 Specifications
Seats:

Crew: 1 Capacity: 3 passengers
Length:

23 ft 2 in (7.06 m)
Wingspan:

36 ft 0 in (10.97 m)
Height:

7 ft 7 in (2.31 m)
Wing Area:

185 sq ft (17.2 sq m)
Empty Weight:

1,413 lb (641 kg)
MTOW:

Gross weight: 2,450 lb (1,111 kg)
Fuel Capacity:

145 imp gal (174 US gal; 660 L)
Powerplant:

1 × de Havilland Gipsy Major I air-cooled, four-cylinder inline engine, 130 hp (97 kW)
Vne:

Maximum speed: 116 mph (187 km/h, 101 kn)
Cruise Speed:

100 mph (160 km/h, 87 kn)
Stall Speed:

34 mph (55 km/h, 30 kn) Flaps down
Range:

500 mi (800 km, 430 nmi)
Takeoff Dist.:

to 50 ft (15 m): 537 yd (1,611 ft; 491 m)
Landing Dist.:

163 yd (489 ft; 149 m) ground roll
Rate of Climb:

525 ft/min (2.67 m/s)
Service Ceiling:

11,000 ft (3,400 m)