Description
The Scottish Aviation Bulldog is a British two-seat side-by-side (with optional third seat) training aircraft designed by Beagle Aircraft as the B.125 Bulldog.
General Information
The prototype Bulldog flew on 19 May 1969 at Shoreham Airport. The first order for the type was for 78 from the Swedish Air Board. Before any production aircraft were built, Beagle Aircraft ceased trading and the production rights for the aircraft, with the Swedish order, were taken over by Scottish Aviation (Bulldog) Limited. All subsequent aircraft were built at Prestwick Airport by Scottish Aviation, and later by British Aerospace.
For details of operational history and variants, click here.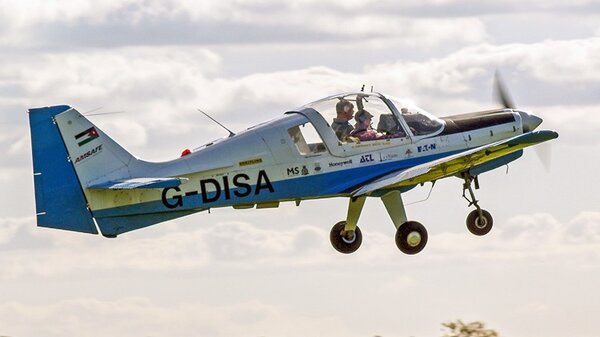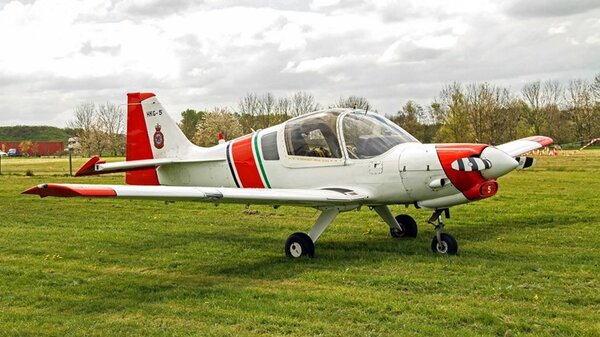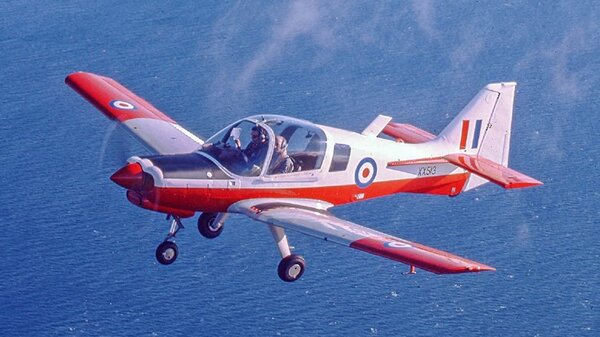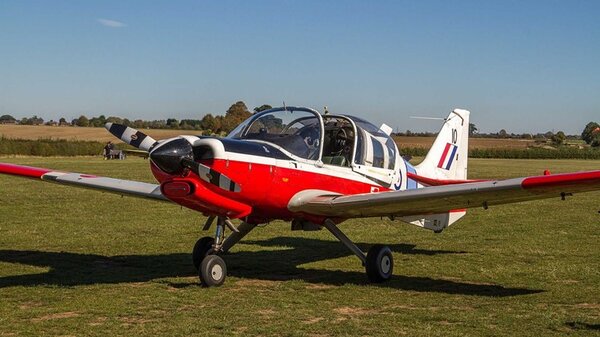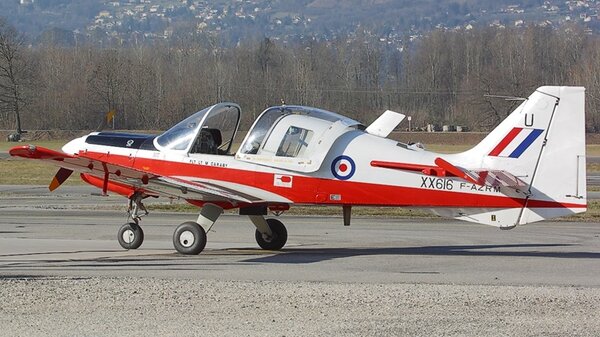 Specifications
Seats:

2
Length:

23 ft 3.06 in (7.0881 m)
Wingspan:

33 ft 1.85 in (10.1054 m)
Height:

8 ft 11.5 in (2.731 m)
Wing Area:

129.4 sq ft (12.02 sq m)
Wing Loading:

18.2 lb/sq ft (89 kg/sq m)
Empty Weight:

1,475 lb (669 kg)
MTOW:

2,350 lb (1,066 kg)
Powerplant:

1 × Lycoming IO-360-A1B6 4-cylinder air-cooled horizontally-opposed piston engine, 200 hp (150 kW)
Vne:

185 kn (213 mph, 343 km/h), Maximum speed: 130 kn (150 mph, 240 km/h)
Stall Speed:

54 kn (62 mph, 100 km/h)
Range:

540 nmi (620 mi, 1,000 km)
Rate of Climb:

1,034 ft/min (5.25 m/s)
Service Ceiling:

16,000 ft (4,900 m)