Description
The Cessna 182 Skylane is an American four-seat, single-engined light airplane, built by Cessna of Wichita, Kansas.
General Information
It has the option of adding two child seats, installed in the baggage area.
Introduced in 1956, the 182 has been produced in a number of variants, including a version with retractable landing gear, and is the second most popular Cessna model still in production, after the 172.
The Cessna 182 was introduced in 1956 as a tricycle gear variant of the 180. In 1957, the 182A variant was introduced along with the name Skylane. As production continued, later models were improved regularly with features such as a wider fuselage, swept tailfin with rear "omni-vision" window, enlarged baggage compartment, higher gross weights, landing gear changes, etc. The "restart" aircraft built after 1996 were different in many other details including a different engine, new seating design, etc.
The normally aspirated, avgas fueled 182 went out of production in 2012, but came back in 2015.
The Cessna 182 is an all-metal (mostly aluminum alloy) aircraft, although some parts – such as engine cowling nosebowl and wingtips – are made of fiberglass or thermoplastic material. Its wing has the same planform as the smaller Cessna 172 and the larger 205/206 series; however, some wing details such as flap and aileron design are the same as the 172 and are not like the 205/206 components.
The retractable gear R182 and TR182 were offered from 1978 to 1986, without and with engine turbocharging respectively.
For details of all the variants, click here.
The Specifications below are for the Cessna 182T.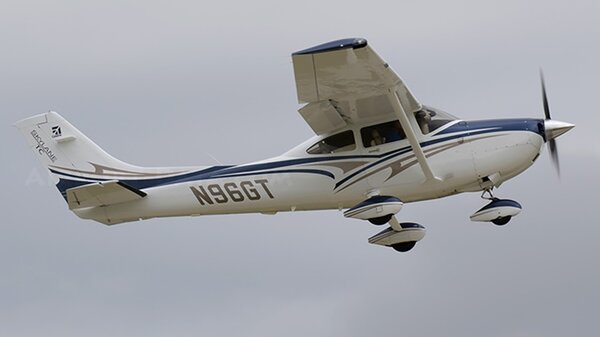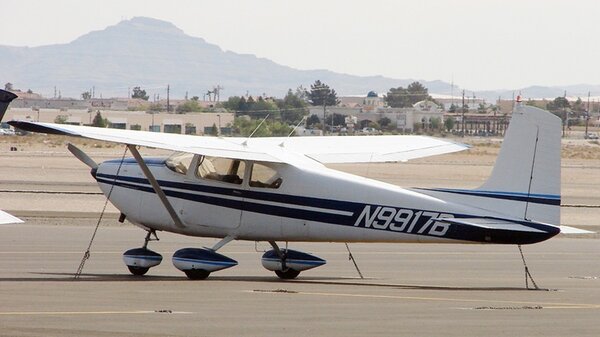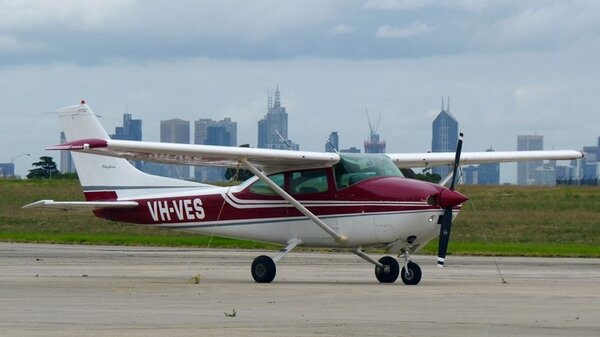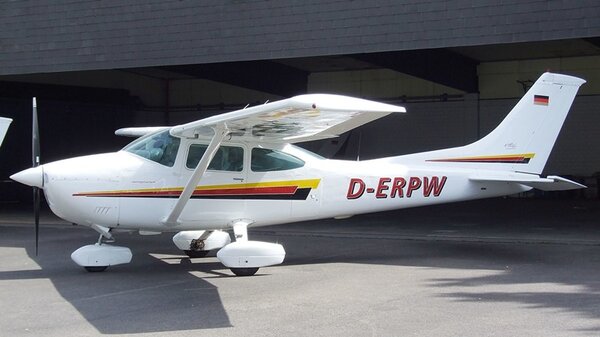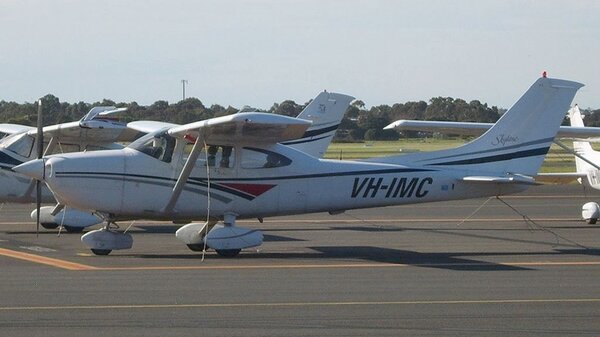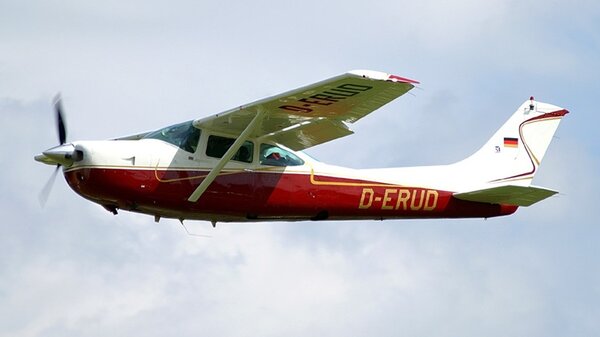 Specifications
Seats:

4 plus 2 optional children's seats
Length:

29 ft 0 in (8.84 m)
Wingspan:

36 ft 0 in (10.97 m)
Height:

9 ft 4 in (2.84 m)
Wing Area:

174 sq ft (16.2 sq m)
Wing Loading:

17.8 lb/sq ft
Empty Weight:

1,970 lb (894 kg)
MTOW:

3,100 lb (1,406 kg)
Fuel Capacity:

Usable fuel, std: 88 USgal
Powerplant:

1 × Lycoming IO-540-AB1A5 air-cooled flat-six, 230 hp (170 kW)
Vne:

175 kn (201 mph, 324 km/h), Maximum speed: 150 kn (170 mph, 280 km/h)
Cruise Speed:

145 kn (167 mph, 269 km/h)
Stall Speed:

49 kn (56 mph, 91 km/h)
Range:

930 nmi (1,070 mi, 1,720 km)
Takeoff Dist.:

ground roll (ft.): 795, over 50-ft. obstacle (ft.):1514
Landing Dist.:

ground roll (ft.): 590, over 50-ft. obstacle (ft.): 1350
Rate of Climb:

924 ft/min (4.69 m/s)
Service Ceiling:

18,100 ft (5,500 m)