Description
The Cessna 205, 206, and 207, known primarily as the Stationair (and marketed variously as the Super Skywagon, Skywagon and Super Skylane) are a family of single-engined, general aviation aircraft with fixed landing gear,
General Information
The family was originally developed from the popular retractable-gear Cessna 210 and produced by the Cessna Aircraft Company.
The Model 207 was a seven and later eight seat development of the 206, achieved by stretching the design further to allow space for more seats. The nose section was extended 18" by adding a constant-section nose baggage compartment between the passenger compartment and the engine firewall; the aft section was extended by 44" by inserting a constant-area section in the fuselage area just aft of the aft wing attach point. Thus the propeller's ground clearance was unaffected by the change (the nosewheel had moved forward the same distance as the propeller), but the tail moved aft relative to the mainwheel position, which made landing (without striking the tailskid on the runway) a greater challenge. The move gave that airplane a larger turning radius, since the distance between mainwheels and nosewheel increased by 18 inches (460 mm) but the nosewheel's maximum allowed deflection was not increased.
The 207 was introduced as a 1969 model featuring a Continental IO-520-F engine of 300 hp (220 kW). A turbocharged version was equipped with a TSIO-520-G of the same output.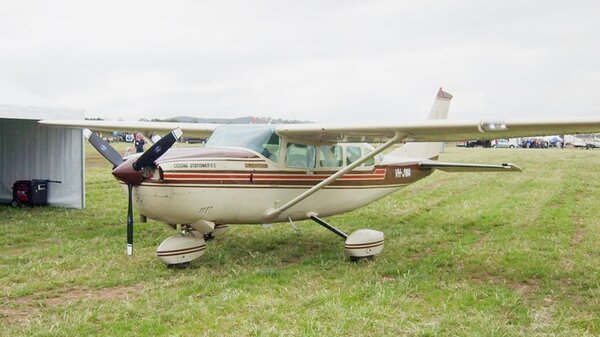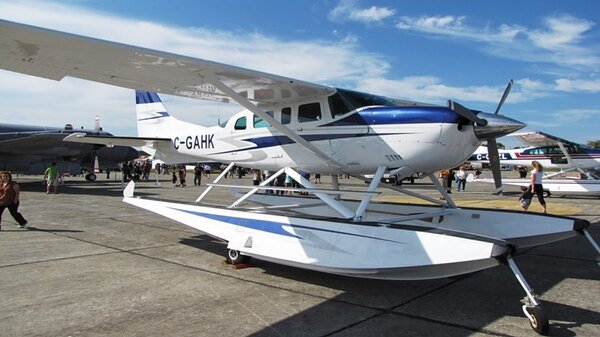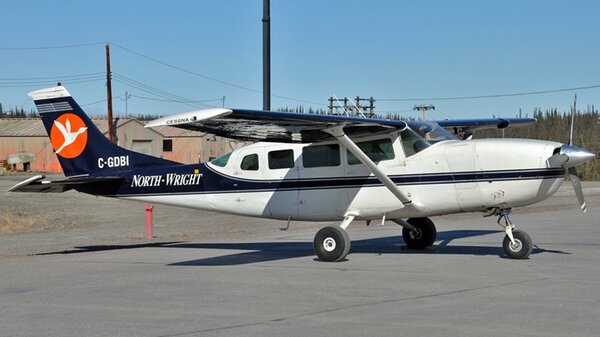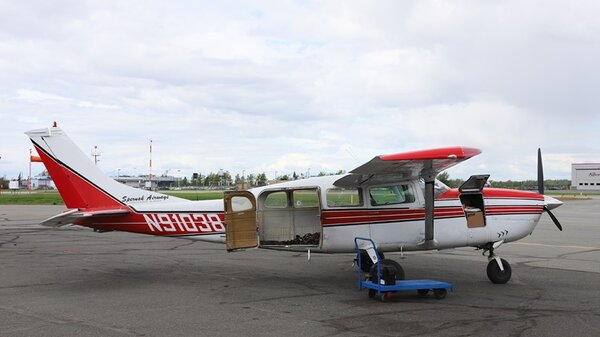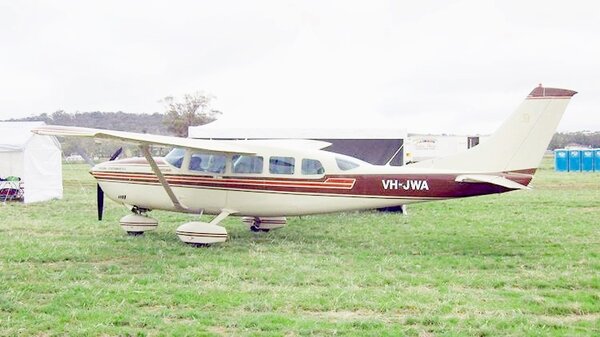 Specifications
Seats:

Crew: 1 Capacity: 7 passengers
Length:

32 ft. 2 in.
Wingspan:

35 ft 10 in
Height:

9 ft 7 in
Wing Area:

16.2 m² 174 ft²
Empty Weight:

2172 Lb
MTOW:

3600 Lb
Fuel Capacity:

(gals.): 73, 534 Lb
Powerplant:

1 x Continental TSIO-520H, 300 hp
Vne:

Max Speed: 161 kts
Cruise Speed:

75% power: 143, 65% power: 138
Stall Speed:

(flaps down) (knots): 58
Range:

(w/ reserve) (nm) 75% power: 525, (w/ reserve) (nm) 65% power: 560
Takeoff Dist.:

ground roll (ft.): 1100
Landing Dist.:

ground roll (ft.): 765
Rate of Climb:

(fpm): 810
Service Ceiling:

13300 ft