Description
The Piper PA-28 Cherokee is a family of two- or four-seat light aircraft built by Piper Aircraft and designed for flight training, air taxi and personal use.
General Information
The PA-28 family of aircraft comprises all-metal, unpressurized, single-engined, piston-powered airplanes with low-mounted wings and tricycle landing gear. They have a single door on the right side, which is entered by stepping on the wing.
The first PA-28 received its type certificate from the Federal Aviation Administration in 1960 and the series remains in production to this day. Current models are the Warrior, Arrow, and Archer TX and LX, and the Pilot 100 and i100. The Archer was discontinued in 2009, but with investment from new company ownership, the model was put back into production in 2010.
Piper has created variations within the Cherokee family by installing engines ranging from 140 to 300 hp (105–220 kW), offering turbocharging, retractable landing gear, constant-speed propellers and stretching the fuselage to accommodate six people. The Piper PA-32 (initially known as "Cherokee Six") is a larger, six-seat variant of the PA-28. The PA-32R Saratoga variant was in production until 2009.
For more details of the various models, click here and here. Separate profiles are available for the retractable Cherokee Arrow and Cherokee Six/Saratoga.
Specifications below are for the PA28-161 Warrior II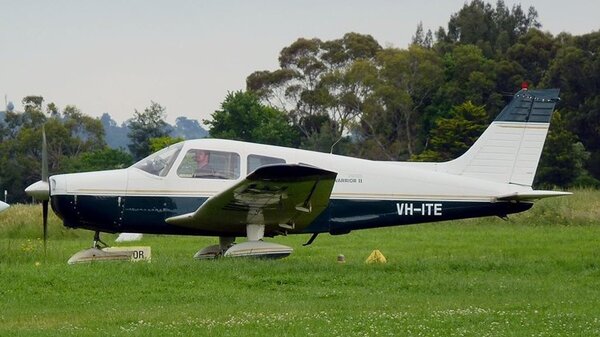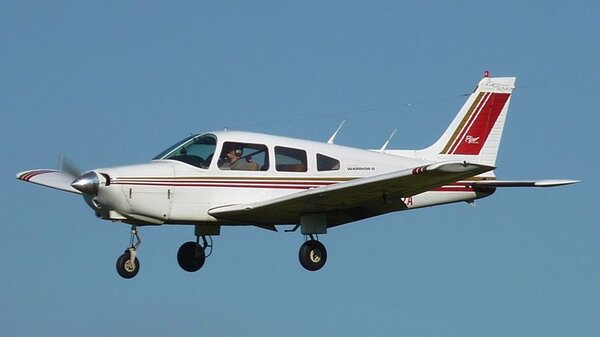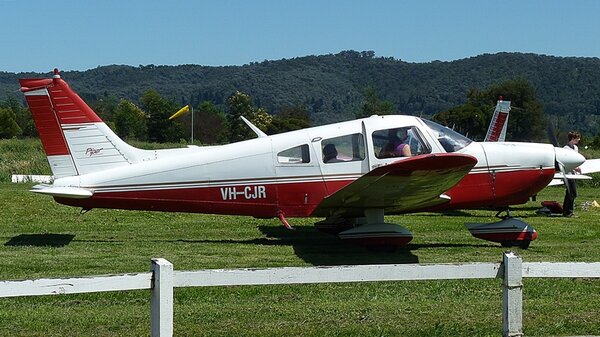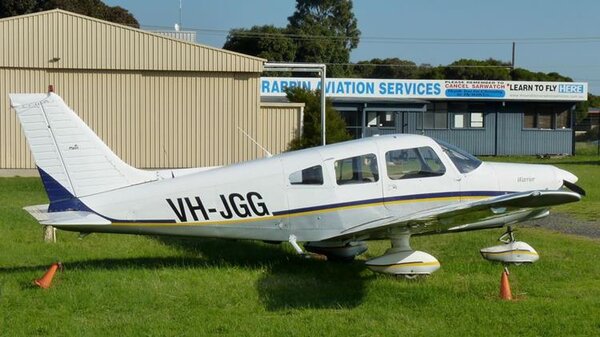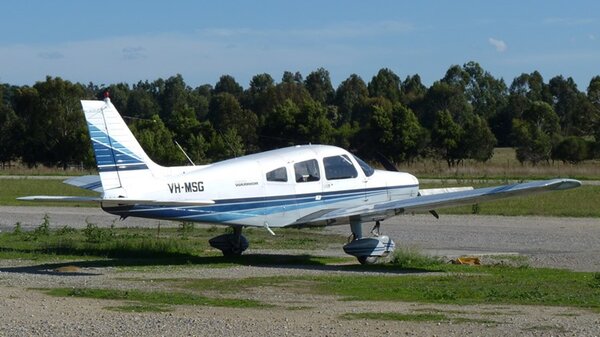 Specifications
Seats:

4
Length:

23.8 ft
Wingspan:

35 ft
Height:

7.3 ft
Wing Area:

170 sq.ft
Wing Loading:

13.7 lbs/sq.ft
Empty Weight:

1348 lb
MTOW:

2325 lb
Fuel Capacity:

48 USG / 288 lb max usable
Powerplant:

1 x Lycoming O-320-D3G, 160 hp Prop: Sensenich 2 blade, fixed pitch 74 in DM-0-60
Vne:

160 kt
Cruise Speed:

75% pwr 9000 ft Best econ: 123kts; 65% pwr 12,500 ft Best econ: 116kts
Stall Speed:

clean: 56 kts; flaps down: 50 kts
Range:

Max range (with 45 min res) 55% pwr 12,500 ft Best econ: 640nm
Takeoff Dist.:

over 50 ft obstacle: 1490 ft, ground run: 975 ft
Landing Dist.:

over 50 ft obstacle: 1115 ft, ground roll: 595 ft
Rate of Climb:

710 fpm @ 75 kt
Service Ceiling:

13,000 ft