Description
The CAC Boomerang is a fighter aircraft designed and manufactured in Australia by the Commonwealth Aircraft Corporation between 1942 and 1945.
General Information
Approved for production shortly following the Empire of Japan's entry into the Second World War, the Boomerang was rapidly designed as to meet the urgent demands for fighter aircraft to equip the Royal Australian Air Force (RAAF). It was the first combat aircraft designed and constructed in Australia.
Different variants of the Boomerang were manufactured under a series of corresponding production contract numbers CA-12, CA-13, CA-14 and CA-19, the aircraft supplied under each subsequent contract would incorporate various modifications, typically aimed at improving the aircraft's performance. The Boomerang was handicapped by the available engine variant, which gave low power at altitude and resulted in the aircraft proving to be slower than contemporary fighter aircraft. The Boomerang rarely engaged in aerial combat. During early wartime operations, the Boomerang was mainly dispatched to equip home-based squadrons, freeing up other fighters for use overseas. In later service, the Boomerang would commonly be used for ground support duties, cooperating with Allied army units, in addition to secondary roles such as aerial reconnaissance and air sea rescue.
The Boomerang was a small single-engine monoplane fighter aircraft, designed with an emphasis on high manoeuvrability. It had a stubby appearance, which had resulted from the structure being derived from the smaller Wirraway being paired with a considerably larger engine in the form of a 1,200 horsepower (890 kW) Pratt & Whitney R-1830 Twin Wasp radial engine, which drove a three-bladed Hamilton Standard Hydromatic propeller, license-built by de Havilland . The engine was closely cowled with two air scoops fixed to the upper and lower sides, the upper being for the carburettor and the lower for the oil cooler.. Fuel was divided between one fuselage-housed 70 gallon self-sealing fuel tank and a pair of 45-gallon tanks within the center section of the wing.
For more details of the background, development and operatonal history, as well as variants, click here.
Specifications are for the original CA-12 model.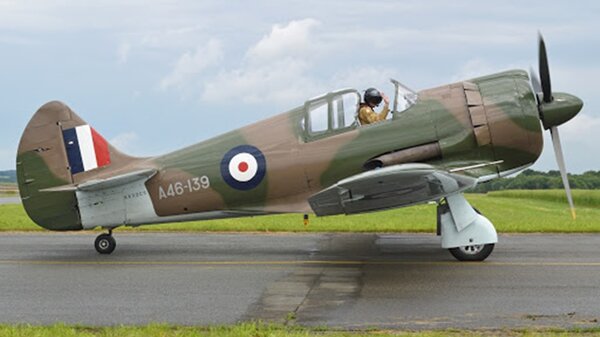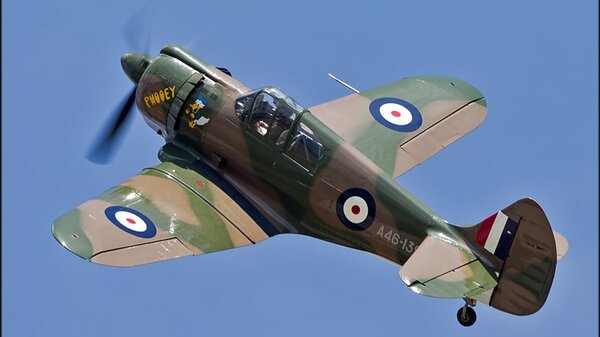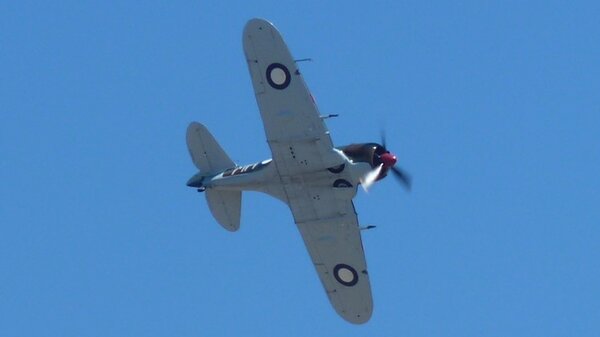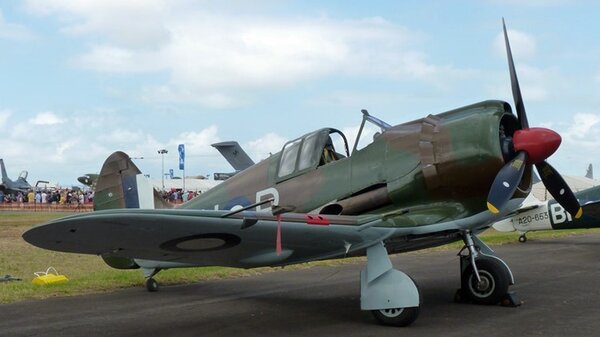 Specifications
Seats:

Crew: 1
Length:

25 ft 6 in (7.77 m)
Wingspan:

36 ft 0 in (10.97 m)
Height:

9 ft 7 in (2.92 m)
Wing Area:

225 sq ft (20.9 sq m)
Wing Loading:

34.2 lb/sq ft (167 kg/sq m)
Empty Weight:

5,373 lb (2,437 kg)
MTOW:

Gross weight: 7,699 lb (3,492 kg)
Powerplant:

1 × Pratt & Whitney R-1830 Twin Wasp 14-cylinder air-cooled radial piston engine, 1,200 hp (890 kW)
Vne:

Maximum speed: 305 mph (491 km/h, 265 kn) at 15,500 ft (4,724 m)
Range:

930 mi (1,500 km, 810 nmi)
Rate of Climb:

2,940 ft/min (14.9 m/s)
Service Ceiling:

29,000 ft (8,800 m)