Description
The Folland Gnat is a British compact swept-wing subsonic fighter aircraft that was developed and produced by Folland Aircraft.
General Information
Envisioned as an affordable light fighter in contrast to the rising cost and size of typical combat aircraft, it was procured as a trainer aircraft for the Royal Air Force (RAF) as well as by export customers, who used the Gnat in both combat and training capacities.
Although never used as a fighter by the Royal Air Force (RAF), the Gnat T.1 jet trainer variant was adopted and operated for some time. In the United Kingdom, the Gnat became well known due to its prominent use as the display aircraft of the RAF's Red Arrows aerobatic team. The Gnat F.1 was exported to Finland, Yugoslavia and India. The Indian Air Force became the largest operator and eventually manufactured the aircraft under licence.
The Gnat offered advantages over conventional fighter aircraft in terms of cost, man-hours, handling, serviceability, and portability. Its tricycle landing gear let it operate from austere grass airstrips, thanks to the aircraft's low weight.
The Gnat design used a conventional metal stressed-skin structure, with extensive flush-rivetting. To reduce workload and cost, intensive fabrication methods such as machining, forging, and casting were minimised. The airframe could be constructed using simple jigs without any specialised skills or tooling.[4] The wing (for example) could be produced at a quarter of the cost, with less than one-fifth the labour, required for the wings of other contemporary fighter aircraft. Similarly, the layout and construction techniques used allow the airframe to be rapidly disassembled into its major subsections, without the use of cranes or ladders; the Gnat was vastly easier to service than most other aircraft.
For details of development, operational history and variants, click here.
Specifications below are for the F.1 export fighter variant.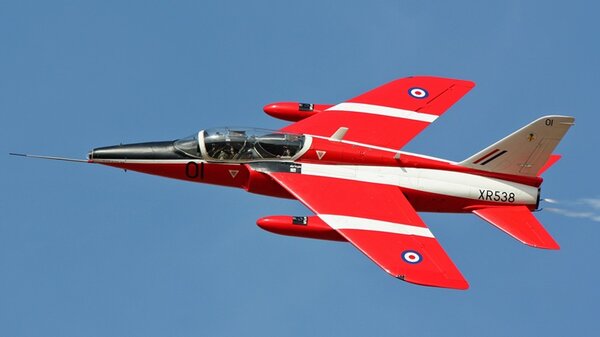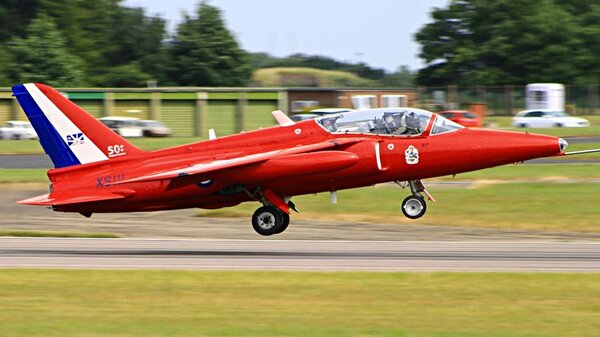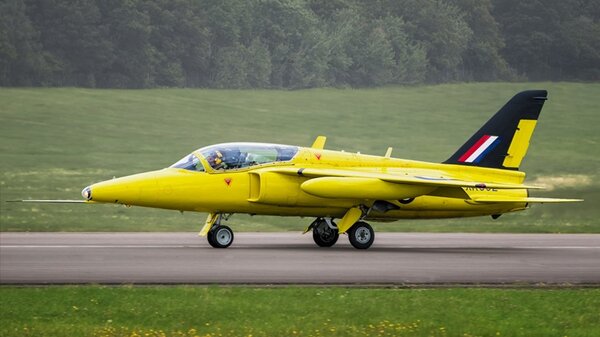 Specifications
Seats:

Crew: 1
Length:

29 ft 9 in (9.07 m)
Wingspan:

22 ft 2 in (6.76 m)
Height:

8 ft 10 in (2.69 m)
Wing Area:

136.6 sq ft (12.69 sq m)
Empty Weight:

4,800 lb (2,177 kg)
MTOW:

9,040 lb (4,100 kg). Gross weight: 6,575 lb (2,982 kg) interceptor 8,765 lb (3,976 kg) tactical, with external tanks and armament
Fuel Capacity:

175 imp gal (210 US gal; 800 l) in seven fuselage tanks + 25 imp gal (30 US gal; 110 l) in two optional rear fuselage tanks
Powerplant:

1 × Bristol Siddeley BOr.2 Orpheus 701-01 turbojet engine, 4,705 lbf (20.93 kN) thrust
Vne:

Maximum speed: 604 kn (695 mph, 1,119 km/h) at 20,000 ft (6,096 m) Mach 0.98
Range:

434.5 nmi (500.0 mi, 804.7 km). Endurance: 1 hour 10 minutes (normal) 2 hours 15 minutes (max fuel)
Takeoff Dist.:

to 50 ft (15 m): 2,190 ft (668 m) (interceptor), 3,780 ft (1,152 m) (tactical)
Landing Dist.:

from 50 ft (15 m): 2,200 ft (671 m)
Rate of Climb:

20,000 ft/min (100 m/s). Time to altitude: 45,000 ft (13,716 m) 5 minutes
Service Ceiling:

50,000 ft (15,000 m) +