Description
The Westland Lysander is a British army co-operation and liaison aircraft produced by Westland Aircraft used immediately before and during the Second World War.
General Information
After becoming obsolete in the army co-operation role, the aircraft's exceptional short-field performance enabled clandestine missions using small, improvised airstrips behind enemy lines to place or recover agents, particularly in occupied France with the help of the French Resistance. Royal Air Force army co-operation aircraft were named after mythical or historical military leaders; in this case the Spartan admiral Lysander was chosen.
The Lysander was designed to be powered by a Bristol Mercury air-cooled radial engine and had high wings and a fixed conventional landing gear mounted on an innovative inverted U square-section tube that supported wing struts at the apex, was in itself resilient, and contained (internal) springs for the faired wheels. The large streamlined spats also each contained a mounting for a Browning machine gun and for small, removable stub wings that could be used to carry light bombs or supply canisters. The wings had a reverse taper towards the root, which gave the impression of a bent gull wing from some angles, although the spars were straight. It had a girder type construction faired with a light wood stringers to give the aerodynamic shape. The forward fuselage was duralumin tube joined with brackets and plates, and the after part was welded stainless steel tubes. Plates and brackets were cut from channel extrusions rather than being formed from sheet steel. The front spar and lift struts were extrusions. The wing itself was fabric covered, and its thickness was maximized at the lift strut anchorage location, similar to that of later marks of the Stinson Reliant high-winged transport monoplane.
A total of 1,786 Lysanders were built, including 225 manufactured under licence by National Steel Car in Toronto, Ontario, Canada during the late 1930s.
For more details of the development, design, operational history and variants of the Lysander, click here.
Specifications below are for the lysander Mk III variant.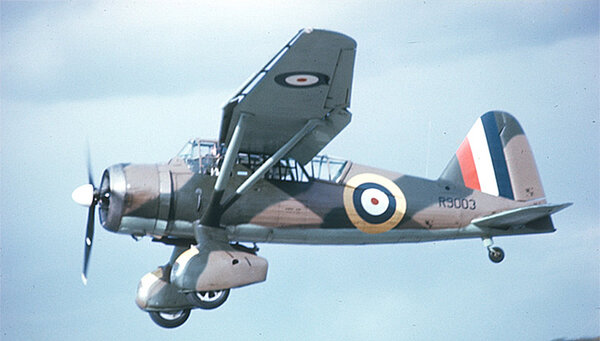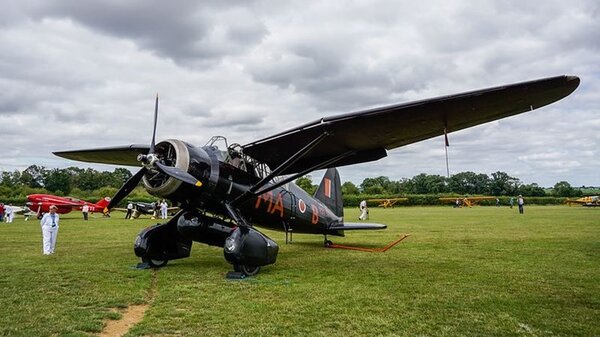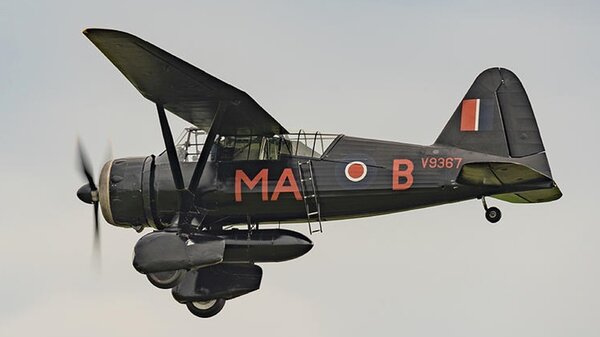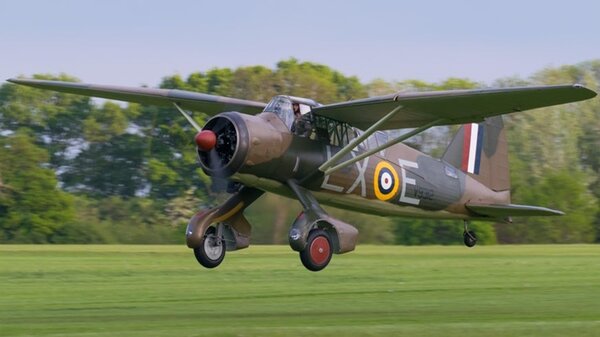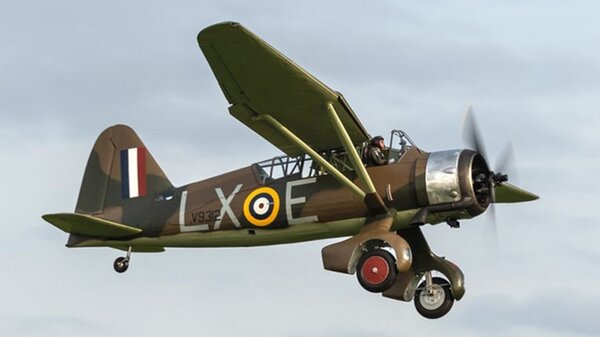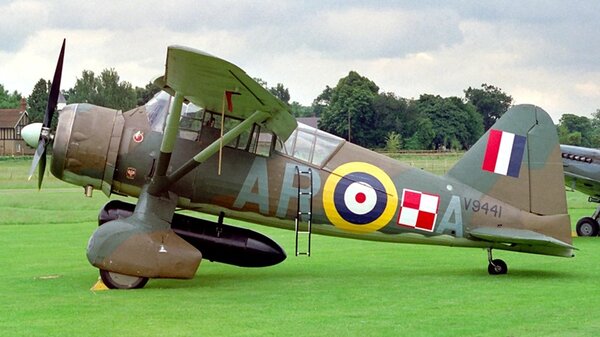 Specifications
Seats:

Crew: 2
Length:

30 ft 6 in (9.30 m)
Wingspan:

50 ft 0 in (15.24 m)
Height:

14 ft 6 in (4.42 m)
Wing Area:

260 sq ft (24 sq m)
Empty Weight:

4,365 lb (1,980 kg)
MTOW:

6,330 lb (2,871 kg)
Powerplant:

1 × Bristol Mercury XX 9-cylinder air-cooled radial piston engine, 870 hp (650 kW)
Vne:

Maximum speed: 212 mph (341 km/h, 184 kn) at 5,000 ft (1,524 m)
Stall Speed:

65 mph (105 km/h, 56 kn)
Range:

600 mi (970 km, 520 nmi)
Takeoff Dist.:

to 50 ft (15 m): 915 ft (279 m)
Rate of Climb:

Time to altitude: 10,000 ft (3,048 m) in 8 minutes
Service Ceiling:

21,500 ft (6,600 m)